Telemedicine Now Available
Idaho Falls, ID – In response to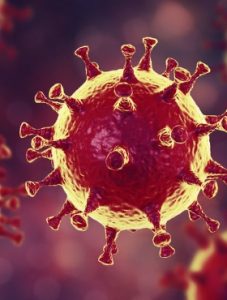 the introduction of Coronavirus (COVID-19) in Idaho, Rosemark has updated several policies and procedures to reduce the risk of exposure to patients and staff.  According to Jay Seedall, the clinic administrator, "The safety and well-being for patients and our staff are Rosemark's highest priorities right now."
Rosemark has is now making two options available for patients who are seeking medical care with specific restrictions.  In-office appointments are available as normal but they ask that patients come alone.  Resemark has also made telemedicine available in many cases.  They encourage patients to call their main office number (208) 557-2900 to find out which option is best for each individual patient.
Rosemark also asks that patients reschedule appointments if they meet any of the following criteria:
If you have been diagnosed with Coronavirus (COVID-19).
If you believe you have been exposed to the Coronavirus (COVID-19).
If you are experiencing symptoms of FEVER, COUGH AND /OR RESPIRATORY DISTRESS.
If you have recently returned from geographic location with widespread Coronavirus (COVID-19).
For ongoing information regarding Rosemark policies as it pertains to COVID-19, patients are encouraged to visit their designated webpage.