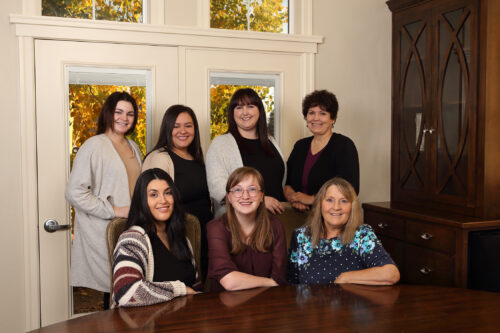 We have over 20 years of experience conducting clinical trials in women's health. Our research studies are safe and efficient and produce accurate and reliable data.
Mission
Our mission at Rosemark Clinical Research is to conduct clinical research trials with integrity, excellence and professionalism. Our staff is dedicated to quality patient care and fostering long-term relationships with our clients and our business partners. Our staff strives to reach these commitments though the following:
Meeting all standards by following federal regulations and ethical guidelines
Understanding and following all requirements of study protocols
Dedicating time and effort to achieving study goals
Committing to staff training
Effective communication to all involved parties
Sponsors
We have conducted studies for the following sponsors:
3M Pharmaceuticals
Abbott
AbbVie
AEGEA
AMAG Pharma USA, INC
AMS
Allergan
Astellas
Aventis Pharma
Aztra/Zeneca
Bayer
BD Diagnostics
Beckman Coulter
Berlex, Inc
Biosante
Coloplast
Curatek Pharmaceuticals, LLC
Depomed
DOV Pharmaceuticals
Development America, Inc.
Duramed
Dynogen
Eli Lilly
Evofem Inc.
Forest
Furiex
Furiex Phamaceuticals
GlaxoSmithKline
Hologic
Jiangsu Kanion Pharmaceutical Co.
Ltd
Juniper Pharmaceuticals
KV Pharmaceuticals
Laboratorios Leon Farma S.A
Lantus or Aventis
Lipocine
Luitpold
Medicines 360
MGI Pharma Biologics
Mitsubishi Tanabe Pharma
Pfizer
Pharmos Corporation
Proctor & Gamble Pharmaceuticals
QuartRx Pharmaceuticals
RSVP Rx, LLC
Sanofi Pasteur
Starpharma Pty Ltd
Sucampo Pharmaceuticals
Synergy Pharmaceuticals Inc.
Takeda Global Research &
Development Center
Therapeutics MD
TNS
Watson
Wyeth
Xanodyne Pharmaceuticals, Inc.
CROs
We have worked with the following CROs:
AEGEA
Clarity Research and Consulting, LLC
Covance
Esai, Inc
Essential Group
HCA Healthcare
i3 Research
ICON
INC Research
INC Research/Quintiles
LBR Regulatory and Clinical
Consulting Services Inc.
LIN-MD-04
Lipocine
Mayo Clinic
Medical Research Networx
Parexel
PharmaStart
PPD
PRA
QuintilesIMS
Scope International AG
Synteract
TriPath
Send Your Study
To contact our research team, please give us a call at 208-557-2924 or 208-557-2991.  You may also fill out the form below and we'll call you!