CONTRACEPTIVE OPTIONS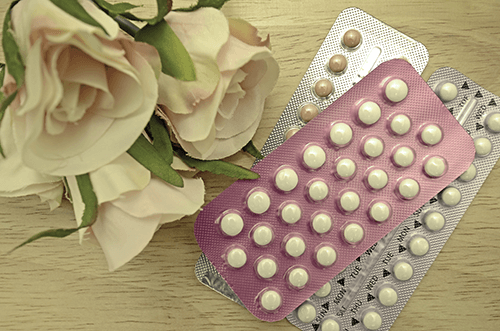 There are different types of birth control options. These include barrier methods, birth control pills, transdermal patch, vaginal rings, intrauterine devices (IUD) and implantable rods. Birth control options may vary while a mother is breastfeeding.
BARRIER BIRTH CONTROL METHODS
Barrier birth control methods include male and female condoms, spermicide-treated foam, diaphragms and cervical caps.
Male Condom
One of the most common barrier birth control methods is a male condom. A male condom is a thin sheath that is placed on the erect penis prior to and during sexual intercourse. The condom captures the ejaculate blocking the passage of the sperm.
Female Condom
A female condom is another barrier birth control method. A female condom is a thin rubber pouch that is inserted into the vagina prior to sexual intercourse. Like the male condom, the female condom blocks and captures the sperm ejaculated during sexual intercourse.
COMBINED HORMONAL BIRTH CONTROL
Birth control pills, the transdermal patch, vaginal birth control ring and some IUDs are labeled "combined hormonal birth control methods" because they contain (combine) two hormones — estrogen and progestin.
Combined hormonal birth control methods release estrogen and progestin into the whole body. These hormones prevent the release of the female egg, stopping ovulation. Other changes in the body that help prevent pregnancy with use of combined hormonal birth control are:
The mucus in the cervix thickens
They make it hard for sperm to enter the uterus
The lining of the uterus thins making it less likely that a fertilized egg can attach to it.
Effectiveness depends on how the person uses it. When the contraceptive is used consistently and correctly, less than 1 out of 100 women will become pregnant in the first year. When the medication is used inconsistently or incorrectly, roughly 9 out of 100 women will become pregnant in the first year of using this method of birth control. Remember, when using antibiotics, use a backup method of birth control to help prevent pregnancy.
BENEFITS OF COMBINED HORMONAL BIRTH CONTROL
There are benefits to choosing a combined hormonal method in addition to protecting against pregnancy:
They may make your period more regular, lighter, and shorter.
Possible reduction of menstrual cramps, and migraines.
They decrease the risk of cancer in the uterus, ovary, and colon.
They may improve acne and reduce unwanted hair growth.
They can be used to treat certain disorders that cause heavy bleeding and menstrual pain, such as fibroids and endometriosis.
POSSIBLE RISKS OF COMBINED HORMONAL BIRTH CONTROL
Possible risks can include small increased risk of deep vein thrombosis (DVT), heart attack, and stroke. The risk is higher in some women, including:
Those who are older than 35, years who smoke more than 15 cigarettes a day.
Those who have multiple risk factors for cardiovascular disease, such as high cholesterol and high blood pressure.
Those with a history of stroke, heart attack, or DVT.
Those with a history of migraine headaches with aura.
POSSIBLE SIDE EFFECTS OF COMBINED HORMONAL BIRTH CONTROL
Possible side effects include the following:
Headache
Nausea
Breast tenderness
Breakthrough bleeding
If your medical history includes any of these risk factors or if you have questions regarding side effects, please contact your Rosemark healthcare provider.
BIRTH CONTROL PILLS
Birth control pills are available by prescription only. There are different types of combined hormonal pills.
21-day pills: Take one pill at the same time each day for 21 days. Wait 7 days before starting a new pack. During the week you are not taking the pill, you will have your period.
28-day pills: Take one pill at the same time each day for 28 days. Depending on the brand, the first 21 pills or the first 24 pills contain estrogen and progestin. The remaining pills may be estrogen-only pills or pills that contain a dietary supplement, such as iron, but no hormones. The remaining pills may also be inactive pills that contain no hormones or supplements). During the days you are taking the hormone-free pills, you will have your period.
90-day pills: Take one pill at the same time each day for 84 days. Depending on the brand, the last seven pills either contain no hormones or contain estrogen only. With both brands, you will have your period on the last 7 days every 3 months.
365-day pills: Take one pill at the same time each day for a year. In time, bleeding may become lighter and may even stop.
Patients may expect breakthrough bleeding for approximately 3 months while their body adjusts to a change in hormone levels. It may last longer than a few months with continuous-dose pills.
VAGINAL RING
The vaginal ring is a flexible, plastic ring that is placed in the upper vagina. It releases estrogen and progestin that are absorbed through the vaginal tissues into the body.
The vaginal ring is folded and then inserted into the vagina. It stays there for 21 days. It is then removed for a 7 day waiting period before a new ring is inserted. During the week the ring is not used, the period initiates.
A healthcare provider may prescribe the vaginal ring as a continuous-dose form of birth control where a new ring is inserted every 21 days with no ring-free week in between.
POSSIBLE SIDE EFFECTS OF THE VAGINAL RING
Possible side effects include the following:
Headache
Nausea
Breast tenderness
Vaginal discharge
Vaginal irritation
Breakthrough bleeding
TRANSDERMAL SKIN PATCH
The contraceptive skin patch is a small (1.75 square inch) adhesive patch that is worn on the skin to prevent pregnancy. The patch releases estrogen and progestin, which are absorbed through the skin into the body.
The patch can be placed on the chest, (except the breasts), upper back or arm, or abdomen. The patch is worn for a week at a time and a new one is put on each week for a total of 3 weeks in a row. During the fourth week, a patch is not worn, as the period commences. After week 4, a new patch is applied and the cycle is repeated. The patch is applied on the same day of the week even if bleeding has not stopped. If continuous-dose form of this birth control is provided, a new patch is applied every week on the same day without skipping a week.
POSSIBLE SIDE EFFECTS OF THE TRANSDERMAL SKIN PATCH
Possible side effects include:
Skin irritation
Breast tenderness
Headache
Breakthrough bleeding
INTRAUTERINE DEVICES (IUD)
IUD is a small often T-shaped device containing either copper or levonorgestrel, which is placed into the uterus. They are a form of long-acting, reversible contraception. Failure rates with the copper IUD are about 0.8%. The levonorgestrel IUD has a failure rate of 0.2% in the first year.
A copper IUDs may increase menstrual bleeding and result in more painful cramps whereas, the hormonal IUDs may stop or reduce menstruation.
Copper releasing IUD is good for up to 10 years. Levonorgestrel IUDs (depending on the type) will last from 3 or 5 years.
HOW THE IUD WORKS
Copper is toxic to sperm which makes the uterus and fallopian tubes produce fluid that kills sperm. Hormonal IUDs prevent fertilization by damaging or killing sperm and making the mucus in the cervix thick and sticky so sperm cannot get through to the uterus. The lining of the uterus is kept from growing very thick whereas a poor lining discourages implantation.
POSSIBLE RISKS OF USING AN INTRAUTERINE DEVICE
Here are some risks of using an intrauterine device:
Perforation of the uterus happens in 1 out of 1,000 women. This means the IUD will get stuck in or puncture (perforate) the uterus. Perforation is rare during insertion. If the uterus is perforated the IUD should be removed.
The body may expel the IUD. Less than 10% IUDs are pushed out (expelled) from the uterus into the vagina during the first year. This is more likely when the IUD is inserted right after childbirth. When an IUD has been expelled, there is no longer protection against pregnancy.
The copper IUD may increase menstrual bleeding or cramps. Women may also experience spotting between periods.
BIRTH CONTROL IMPLANT
A Birth control implant is a progestin only contraceptive that contains 68 mg of etonogestrel and is about the size of a matchstick. It is a long acting reversible birth control that continually releases a low dose of progestin over a 3 year period. It is inserted under the skin of the upper arm. It is placed in the arm by a specially trained Rosemark professional. A local anesthetic will be used prior to the implant and the whole insertion only takes a few minutes.
POSSIBLE SIDE EFFECTS
Some possible side effects of a birth control implant include:
Headache
Weight increase
Acne
Breast pain
Abdominal pain
POSSIBLE COMPLICATIONS
Though serious problems are rare, complications should be reported to a Rosemark healthcare provider right away. Complications during insertion may include:
Bruising
Local irritation or pain
Itching
Tingling, pricking or numbness
Burning
Bleeding
Scarring
Infection
If the implant is inserted too deeply, neural or vascular injury may occur.
Complications could occur during removal of an implant if the implant is not where it should be or if it was improperly inserted, inserted too deeply, has broken or has become dislodged.
Certain medications may make the implant less effective. If you are on antibiotics, you will need to use a back-up contraceptive method. Rosemark patients should make sure to tell their provider about any medicines they are taking or plan to use.