Splendor X is
Faster and more reliable
Permanent
A safe solution for all skin types
Rosemark offers multiple laser treatments as well as several other aesthetic treatments under physician supervision. We use SplendorX which is the latest technology available to perform the most effective laser hair removal and to treat some vascular conditions.
The Splendor X Advantage
The laser can be used on ALL skin tones 
The square shaped technology provides more UNIFORM skin coverage 
The square shaped technology ELIMINATES laser overlap and hot spots 
It covers a larger area; along with its rapid repetition rate, it yields FASTER TREATMENTS 
It allows for CUSTOMIZED TREATMENTS to skin type, hair color and thickness 
NO WAITING PERIOD – no need to wait for sunny seasons to pass to start treatments  
It has an evacuator that eliminates residue and treatment areas for ADDED COMFORT
Watch this informative video:
Call 208-552-6900 or fill out the form below to schedule your FREE no-obligation consultation!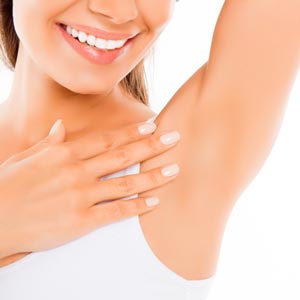 How Laser Hair Removal Works
There are many factors that cause hair growth including hormones, ethnicity and genetics. Sometimes even abnormal hair growth can appear. With our technology, unwanted hair can be removed in a comfortable setting. Laser hair removal is the process of removing body hair by destroying the hair follicle with pulses of laser light. The laser destroys hair follicles all over the body.
The Process
At Rosemark, we use the SplendorX technology which is a very quick and effective laser. It is one of the most effective laser hair removal technologies available today! Once you are prepped and ready to start the treatment, the laser is gently drawn across the treatment area. The Splendor X laser actually uses a chilling tip and cool air to anesthetize the skin creating a very comfortable laser hair removal treatment. As the laser passes across the treatment area, energy and light are absorbed by the melanin in the hair to create heat which eliminates the hair and then gets to the root of the hair follicle. The treatment also delays the future hair growth eventually stopping it from continual growth.
Length of Treatment
The length of each treatment will vary from minutes to an hour or more dependent on the size of the treatment area and hair density. Several treatments will likely be necessary for better and more comprehensive results.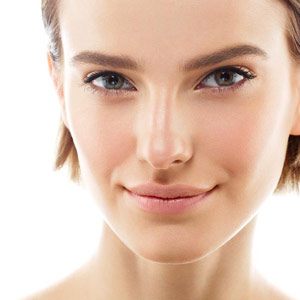 What to Expect
Free Consultation
To get started, a free consultation will be held and you will meet with a laser specialist to discuss a treatment plan that will be created specifically to your needs.
Schedule Initial Treatment
Through the free consultation, a treatment plan will be discussed and then an estimate will be provided so you will know what the costs will be associated with your laser hair removal treatment plan.
Initial Treatment
At your initial laser hair removal treatment session, your laser specialist will initiate your treatment plan. Most patients tolerate the procedure well, but because some areas of the body are more sensitive than others, topical anesthesia may be recommended for your comfort. A few things to note:
The appearance of the treated area immediately following the laser hair removal treatment will vary from patient to patient depending on the extent of the procedure and skin type.
Side effects, if any, are minor. If you do experience any side effects, they may include redness and swelling around the hair follicle. Redness and swelling, in fact, are the desired clinical results and such side effects actually indicate that the follicle has responded well to the treatment.
Most people return to normal activity right away.
Subsequent Treatments Scheduled
Once the laser hair removal treatments have begun you will start to see thinning of the hair, possible spotting, and the beginning of the "shedding" phase where the hair will begin to fall out. Some may see results faster than others due to hormones, skin types, etc. Typically 6 treatments are recommended and will be spaced out depending on patient results. After 6 treatments it is common to see anywhere from 60%-80% hair reduction. Once the treatments are finished touch ups may be required and are available to all patients.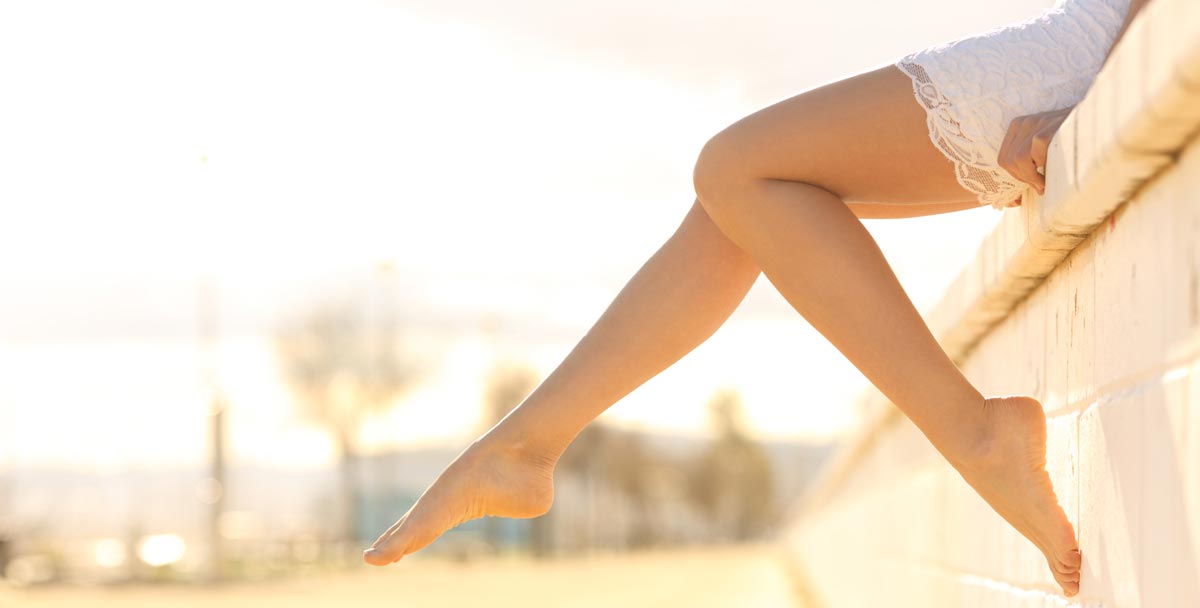 Frequently Asked Questions
Is a consultation necessary?
Yes, a consultation is necessary to make sure you are a candidate for laser hair removal treatment.  We will review your situation to determine if you are a candidate for a safe, successful treatment.  We will also review the pre-treatment instructions and post-treatment care.  All patients are required to complete a consultation before treatments begin.  Remember, laser hair removal treatment consultations are free! 
How many treatments are required?
While treatment effectiveness varies from person to person and session to session, we recommended a minimum of six laser hair removal treatments because your hair grows in three different phases.   Six appropriately spaced treatments are most effective method to simultaneously treat all hair follicles, regardless of its current hair-growth phase.  
Does laser hair removal work on lighter hair?
In order for the laser to locate the hair follicle, hair needs to have color. Our laser is one of the latest in laser technology so it is able to treat lighter hair, however if the hair color is blonde, gray, or white, the laser is not effective. Unfortunately, dying your hair does not improve your ability to have a successful treatment. 
Can laser hair removal treatments be done on tanned skin? 
We do not recommend doing laser hair removal on tanned skin due to the risk of burning. During the free consultation we will evaluate your skin and determine when the time is right to begin treatment. Please note that tanned skin is not a skin type and we safely treat all skin types.
Is laser hair removal permanent?
Yes, however the procedure may not prevent new hair growth and results vary from individual to individual.  It is important to keep your scheduled appointments to achieve permanent hair removal. 
Once the initial treatment package has concluded, some patients request "touch up" treatments from time to time. We have found that some patients schedule "touch up treatments" once a year, some come in after five years, and some are satisfied without any additional treatments.    
It is important to know that hormones are a major factor with hair growth and are typically the number one reason new hair growth occurs even after laser hair removal treatment   
Do I need to shave before my laser hair removal treatment?
Yes, however, during the free laser hair removal consultation you will be advised to leave a small sample area unshaven.   Shaving will be discussed in more detail during your free consultation. 
What does the laser hair removal treatment feel like?
While discomfort is minimal, some say the laser hair removal treatment feels like a quick rubber band snap or a quick pinch. With our Splendor- X laser technology, there is a chill tip and cool air that is constantly blowing to help counteract the sensation.  You may experience some mild discomfort.
How long will my treatment take?
The length of the laser hair removal treatment will depend on your treatment plan and the size of area to be treated.  Treatment sessions typically last between 15 minutes to an hour.
What are the side effects?
After your laser hair removal treatment has concluded, you may experience some redness or swelling of the hair follicles. This is normal and is due to the fact that the follicle is being damaged and ultimately destroyed.  Rest assured, the laser hair removal treatment does not damage the skin.  Any discomfort you may feel usually subsides within 24 to 48 hours.  If discomfort last longer than 48 hours, you will be advised to directly contact our laser services office at 208-552-6909 or our main number at 208-557-2900.
What areas of the body do we treat? 
We treat virtually every area of the body but the most common areas are: 
Face
Upper Body
Underarms
Bikini
Brazilian (includes backside)
Legs (includes feet and toes)
Face
Neck (front and back)
Chest
Abdomen
Shoulders/Back
Legs (includes feet and toes) 
Who Will Be Performing the Treatment?
What is the cost of laser hair removal treatment?
Prices vary based on the area of the body that will be treated and the individual need.  Regardless of the treatment area, all are priced for the recommended six treatments.
Your situation will be discussed during the free consultation.   At the conclusion of the six treatments, individual, one-time "touch up" pricing is available at a reduced rate.
Payment Plans
Rosemark offers multiple payment plans to create an affordable treatment for our patients. Package deals are available as well as single treatments.
Gift Basket Promo
We are giving a way a gift basket with a value of $1,000!  To enter the raffle, all you need to do is schedule and attend your FREE Laser Hair Removal consultation.  At the conclusion of the consultation, you will automatically be entered to win.  YOU WILL ALSO GET A DISCOUNT of up to 15% off your entire treatment.  Awesome drawing, amazing discounts, but limitations apply, so call us for details.
Fill out the form below to request your FREE CONSULTATION to get started.   
We look forward to providing you with the most advanced laser hair removal treatment available today!
For any other questions, please call our laser services office at (208) 552-6909.