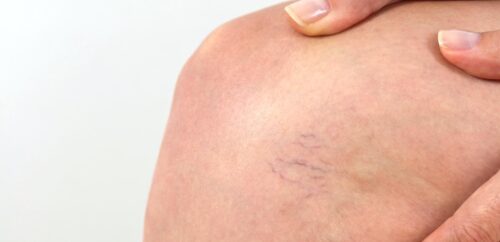 The most common veins treated are small veins often referred to as "spider veins."  Unfortunately, not all vascular conditions can be treated with the Splendor X laser.  For those who are interested, a FREE CONSULTATION will be held to discuss whether you are a candidate for this treatment.
How it Works
If it is determined that you are a candidate for spider vein laser treatment, a plan will be developed and discussed based on your needs and desired outcome.
Like with the laser hair treatments, the laser is placed over the top of the vein and the heat from the laser constricts the blood vessel. The vein will start to shrink and eventually dissolve. The cooling tip and cool air helps to make the treatment comfortable for the patient.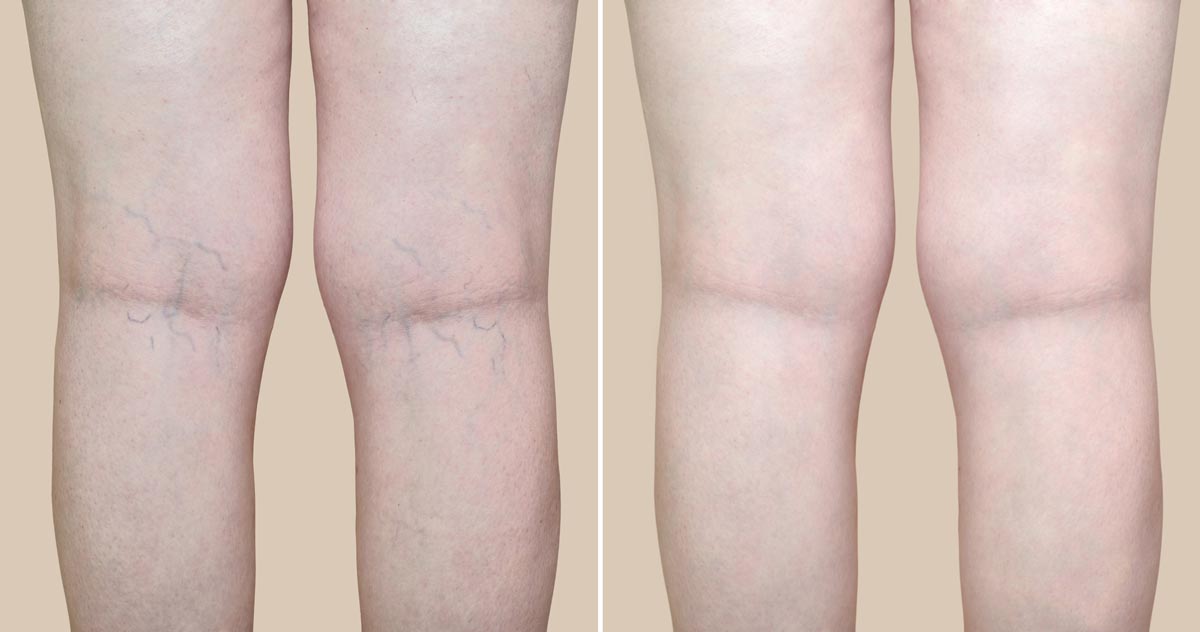 Frequently Asked Questions
About Laser Vein Treatments
Is a consultation necessary?
Yes, a consultation is necessary to make sure you are a candidate for laser vein treatment.  We will review your situation to determine if you are a candidate for a safe, successful therapy.  We will also review the pre-treatment instructions and post-treatment care.  All patients are required to complete a consultation before treatments begin.  Remember, laser vein treatment consultations are free! 
What kind of veins can be treated?
The veins we treat are the small veins commonly referred to as "spider veins."  We do not treat varicose veins.  See the examples below.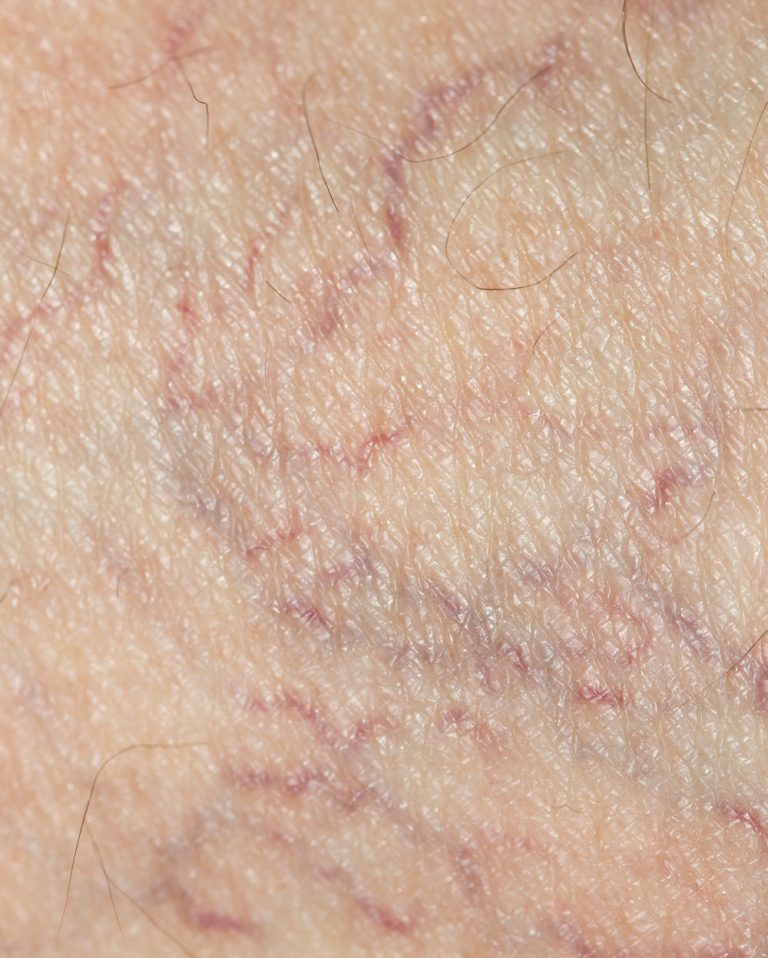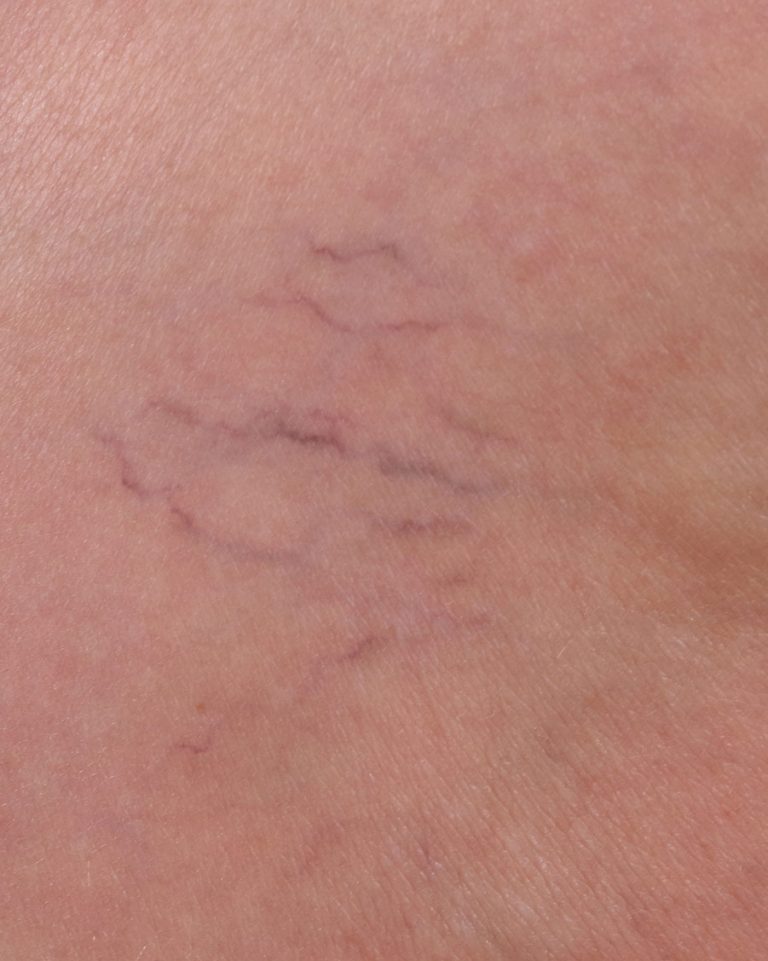 How many treatments are required?
We recommend three treatment sessions to receive the best results. 
What is the cost of laser vein treatments?
Prices vary based on the patient's current vein condition, area of treatment and the desired outcome.  Through our free consultation, we will discuss treatment options and the pricing will be tailored for each patient.    
Can laser vein treatments be done on tanned skin?
We do not recommended laser vein treatment if your skin is tanned.  When the skin is tanned there is a higher risk of irritation and potential damage. 
Do I need to shave before my laser vein treatments? 
For laser vein treatments, you are not required to shave.  Shaving prior to the treatment is a personal preference.  Feel free to shave the area we are treating. 
What does laser vein treatment feel like?
While discomfort is minimal, some say the laser vein treatment feels like a quick rubber band snap or a quick pinch. With our Splendor- X laser technology, there is a chill tip and cool air that is constantly blowing to help counteract the sensation.  You may experience some mild, temporary discomfort.  
How long will my laser vein treatment take?
The length of the laser vein treatment will depend on your treatment plan and the size of area to be treated.  Treatment sessions typically last between 15 minutes to an hour.
What are the side effects?
After your laser vein treatment has concluded, you may experience some redness or swelling.   This is normal and due to the fact that the veins have been treated with a laser.  Rest assured, the laser vein treatment does not damage the skin.  Any discomfort you may feel usually subsides within 24 to 48 hours.  If discomfort last longer than 48 hours, you will be advised to directly contact our laser services office at 208-552-6909 or our main number at 208-557-2900.
Who Will Be Performing the Treatment?
Ready to inquire?
Call 208-552-6900 or fill out the form below to schedule your FREE no-obligation consultation! **