FOLLOW-UP VISITS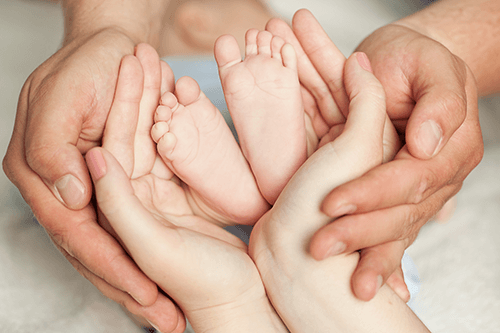 To ensure the health of the new mother Rosemark obstetricians and nurse-midwives encourage patients to attend their postpartum follow-up appointments.
Depending on the provider, an appointment will be scheduled around 2 and 6 weeks postpartum.
Some of the concerns addressed at a typical postpartum appointment may include:
Questions or problems about breastfeeding.
Nutritional needs during breastfeeding.
Worries regarding bleeding, discharge or pain.
Inquiries about sufficient rest.
Distress and emotional stability.
Contraception selection.
Pap Smears may also be completed at the 6 week postpartum visit if the patient is due for the test.
SCHEDULING
At the hospital, patients may speak with the nurse prior to discharge to arrange postpartum visits. At any time, patients may use the patient portal to request an appointment or simply call for an appointment.
The Rosemark providers are eager to care for and assist patients in the transition to parenthood. If any problems or concerns come up prior to scheduled appointments, patients are encouraged to call their provider. We encourage all patients to register to use the patient portal on our website. You may ask your provider questions confidentially at your convenience from home or the hospital on the Rosemark patient portal.