Rosemark is Currently Offering and Enrolling in Several Classes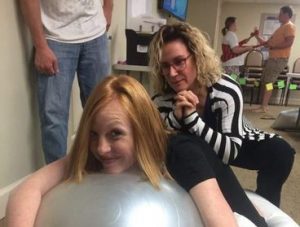 Idaho Falls, Idaho – Rosemark Women Care Specialists has added a new birthing class called the Refresher Crash Birthing Course.
This class is designed for those who have had a child but significant time has passed and they would like a condensed course to help them remember birthing techniques.  The class is also helpful for those who have never given birth but don't have time for the 6-week courses.
The birthing classes at Rosemark Women Care Specialists are held at the Rosemark office located at 3450 Potomac Way in Idaho Falls.  The class is taught by Leigh Short CD(DONA), LCCE, a childbirth educator and birthing doula. Register in person at Rosemark or online at BabyMineBirth.com or call 208-697-7115.