Z103 Baby Bump Contest
Rosemark Women's Care Specialists is proud to sponsor this year's Z103 baby bump contest. Lots of fun prizes to give away! This year the top 8 finalists will all win fun and exciting prizes with, of course, the Grand Prize being the nursery.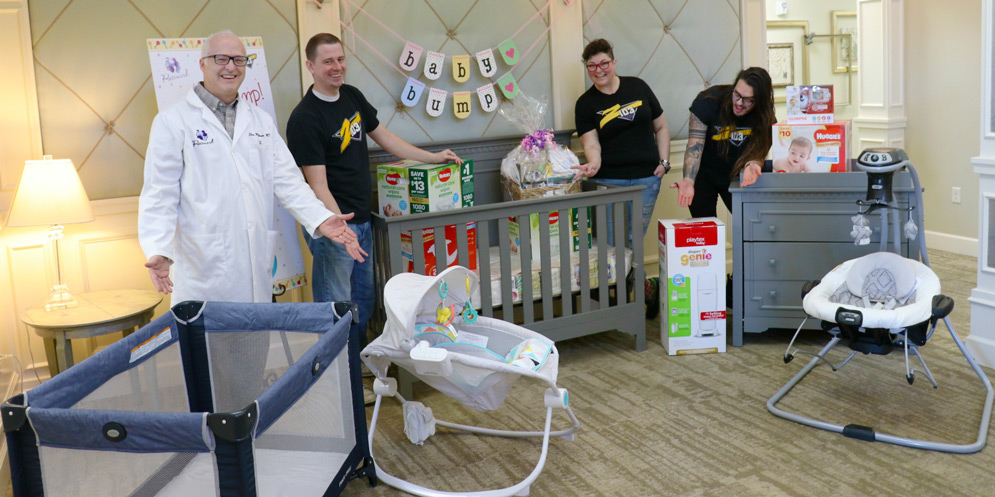 To qualify to win a nursery, go to the Z103 home page and submit a photo of your baby bump!
Wildcard Prize
A wildcard prize will also be given away by Rosemark Women Care Specialists! To qualify to win the wildcard prize, all you need to do is like our Facebook page. Like it now!
Grand Prize – Win a Nursery
The nursery includes a crib, changing table, and a swing featured in the photo below with Tara, Matty, and Jakoby from Z103.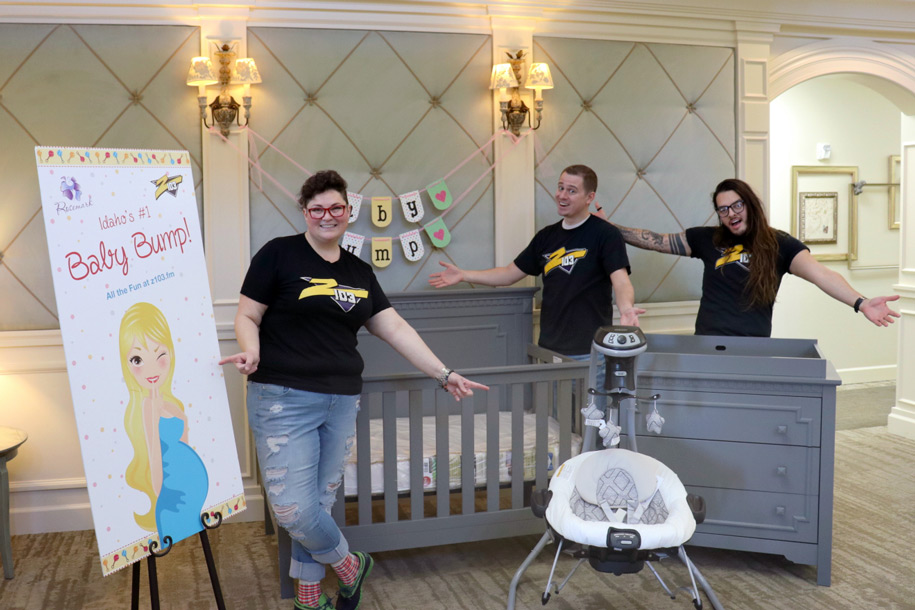 The crib and changing table are a set. The crib has a full panel headboard, framed perimeter with crown molding, dentil molding and pyramid medallions to give a nod to tradition with an updated style! Crafted from solid wood, this crib grows alongside your little one, converting from a crib, to a daybed and finally a full-size bed. The matching three-drawer changing dresser has a removable changing topper.
The swing is a Graco DuetConnect LX which is a Multi-Direction, 2-in-1 Baby Swing and Portable Baby Bouncer that allows you to always keep baby soothed and nearby. The cozy swing seat doubles as a portable bouncer with carry handles, giving you flexibility to use in any room in the home. This swing features 6 swing speeds, 15 songs and sounds, a cozy head support and soothing two speed vibration to keep your little one content.
Second Place – Auto Rock & Play Sleeper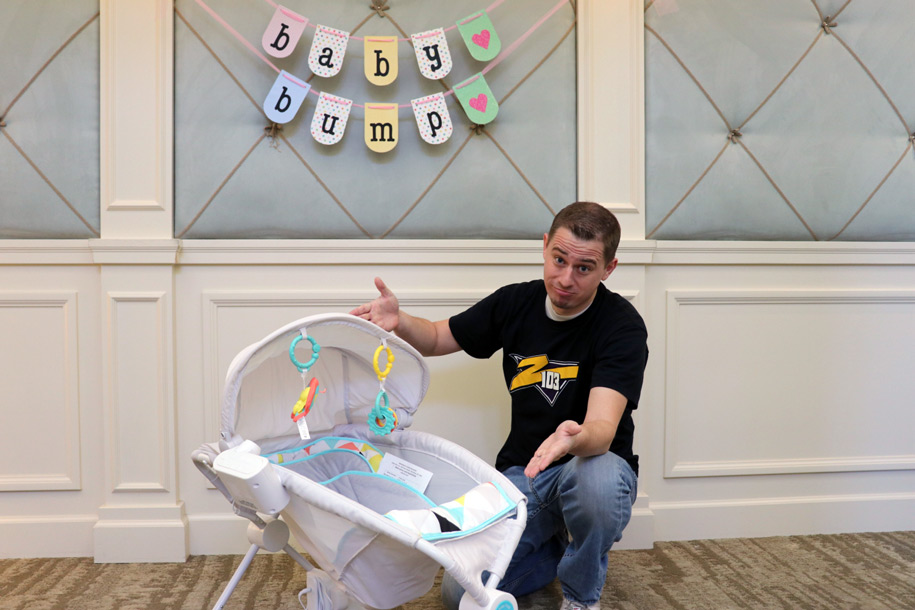 Send your little one off to dreamland in serene comfort with the soothing rocking, calming vibrations, and innovative projected light show of this cozy sleeper. With up to 20 minutes of tranquil tunes, plush and supportive padding, and hands-free rocking, this is the ultimate sweet dream machine for your little angel. With the cutting-edge Smart Connect technology, you can conveniently control and customize your baby's experience from the palm of your hand with your smart device!
Third Place – Video Monitor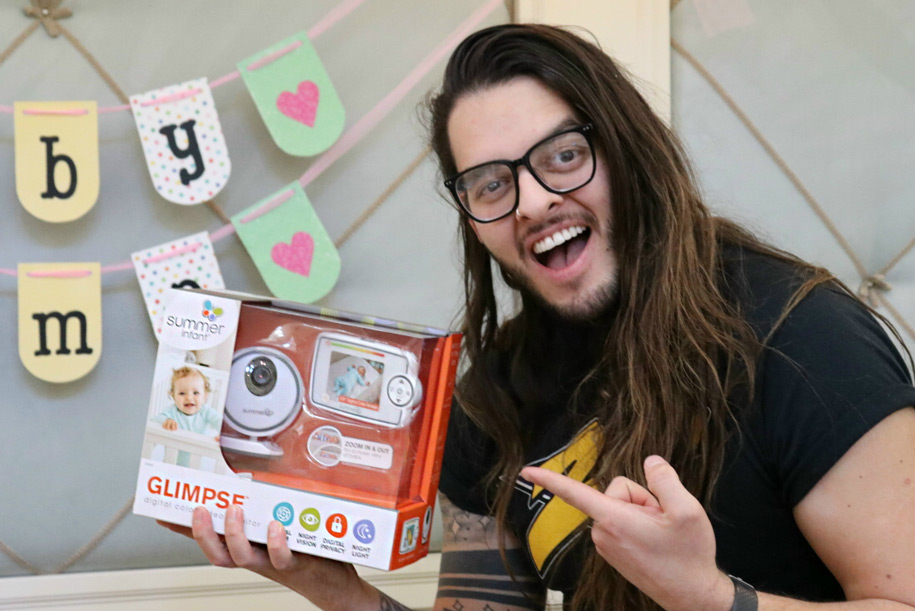 The Summer Infant Glimpse Digital Color Video Monitor provides peace of mind, day or night. As a parent, you want digital security and excellent picture quality to view your little one and this monitor does not disappoint. This monitor is equipped with remote digital zoom, automatic cutting-edge night vision, voice-activated video screen wake up (VOX), and remote on/off for soft-glow camera night light, so you'll be able to enjoy your baby's every smirk and coo.
Fourth & Fifth Place – Pack & Play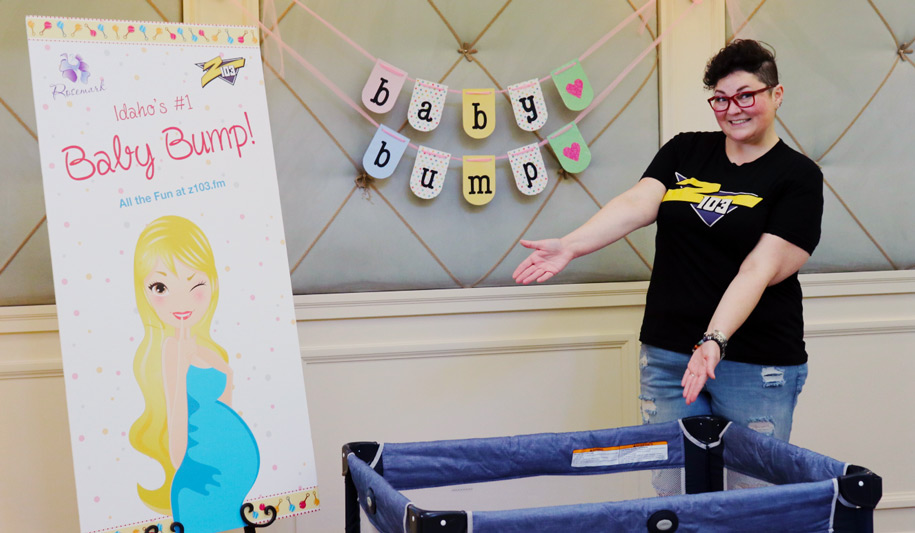 The Graco Pack 'n Play® Playard Simple Solutions™ is a portable play yard full of features moms love. It has an integrated diaper changing station, plus a storage pouch for essentials, so it's convenient to keep baby clean, fresh and content. The removable full-size bassinet gives your infant a comfortable and familiar sleep spot, then as baby grows, it transitions to a spacious toddler playpen, for a safe place for rest and play. Wheels and feet fold in, for 20% more compact storage size compared to other Graco play yards. Includes carrying bag for no-fuss storage or travel, plus Graco's signature fast and easy push-button fold.
Sixth Place – Diaper Genie, Case of Diapers and Baby Wipes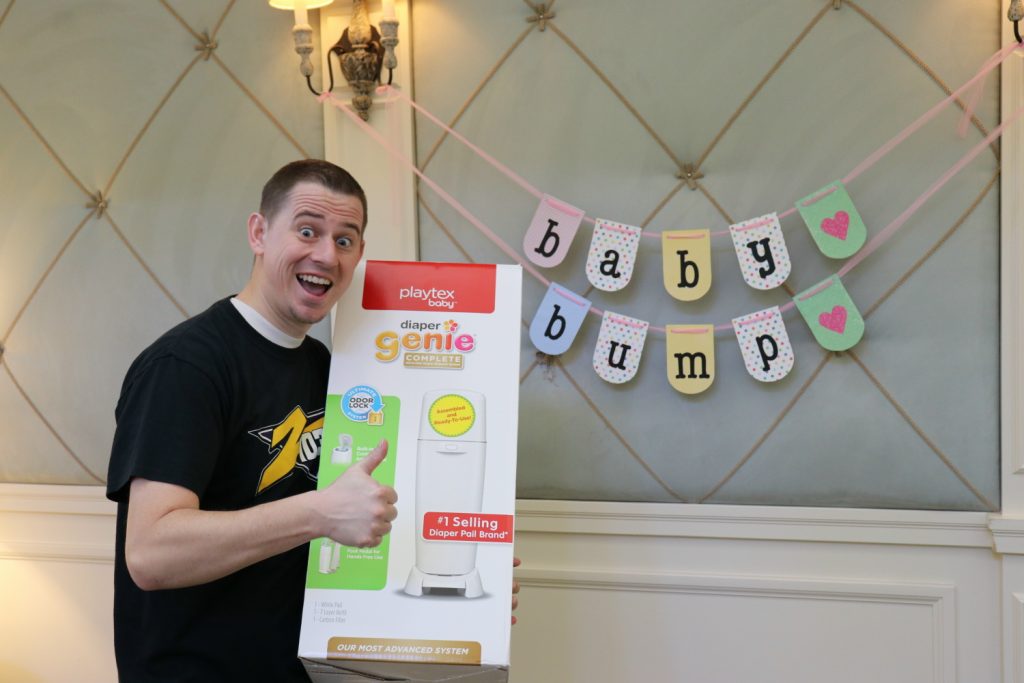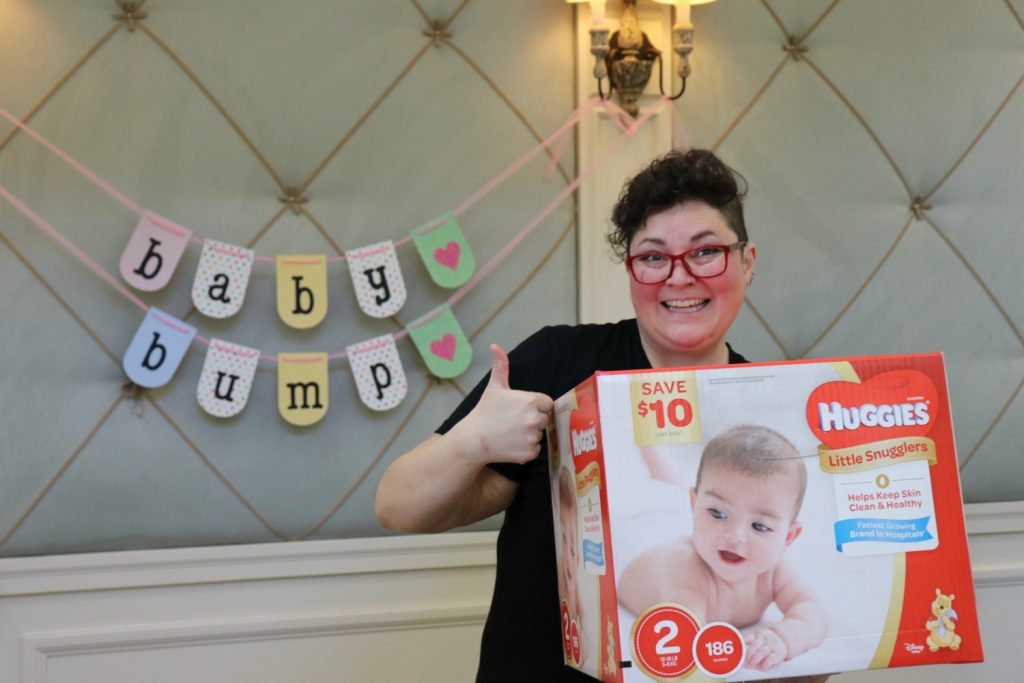 The Diaper Genie Complete has an activated carbon filter—the simple, effective way to help keep your nursery smelling fresh. The Playtex Baby design makes dirty diaper disposal quick and easy and prevents odor unlike an ordinary pail and plastic bag. This is the #1 selling diaper pail brand. Of course, a case of Huggies and wipes makes this a nice prize.
Seventh Place – Case of Diapers and Baby Wipes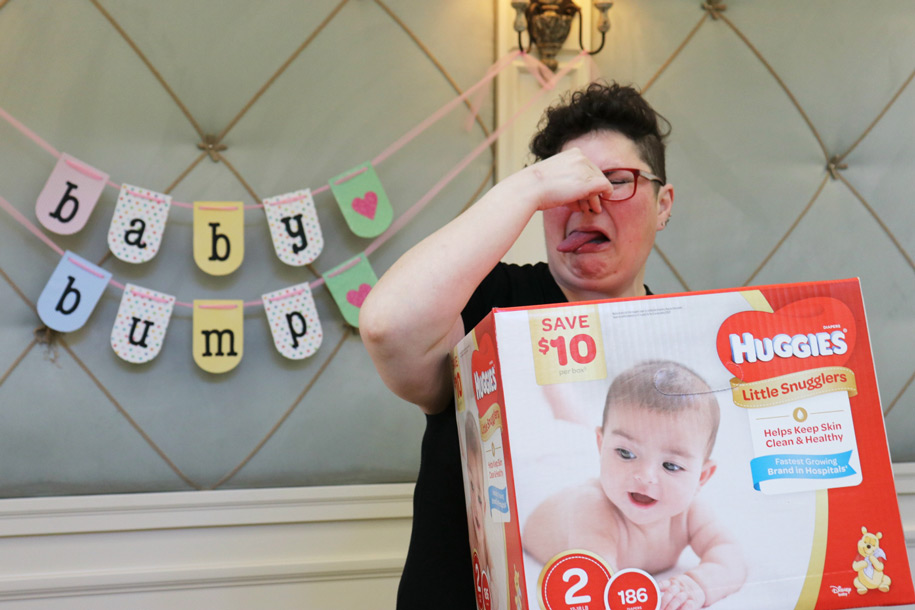 Get a starting supply of diapers and baby wipes with this prize.
Eighth Place – Baby Gift Basket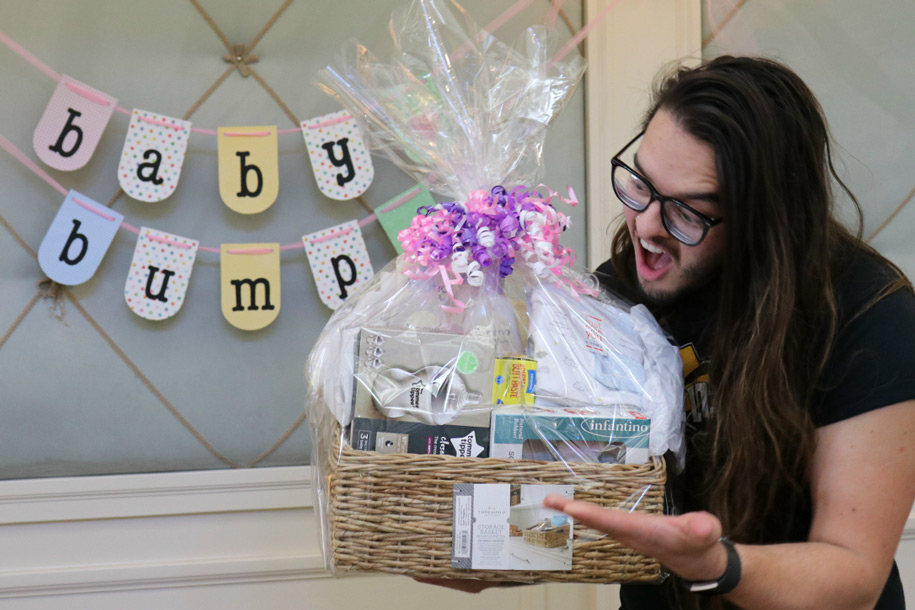 This gift basket includes an assortment of baby essentials!
Wildcard Winner – 3D/4D Ultrasound Photo or New Baby Photo Shoot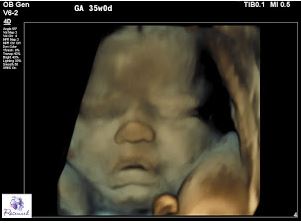 Rosemark Women Care Specialists will also be giving away another prize! This prize is open to everyone, even if you don't share a baby bump! To qualify to win the wildcard prize, simply like our Facebook page. If you already have "liked" our page, you qualify with likes, shares and tags. The more likes, shares and tags you make on our Baby Bump Facebook posts will increase your chances of winning.
The winner will receive their choice of either a 3D/4D Ultrasound taken at Rosemark or a New-Baby Photo Shoot!
Wildcard Sweepstakes Overview and Rules
Rosemark WomenCare Specialists is giving away either a 3D/4D Ultrasound taken at Rosemark, or a New-Baby Photo Shoot not to exceed $200.
The Rosemark Wildcard gift is not part of the Z103 Baby Bump Nursery give-away. To enter to win, the participant must go to the http://www.facebook.com/rosemark page and click the "Like" button. For those who already have "Liked" the Facebook page, may enter by liking and or "Tagging Facebook Friends." Likes and tags to posted between January 11, 2019 and January 28, 2019 will be eligible for one of the prizes.
The Wildcard winner will be randomly selected and notified by the staff at Rosemark WomenCare Specialists. Notification and announcement of the winners will be posted thereafter on facebook.com/rosemark and/or Rosemark.Net
No purchase necessary.
Must be 18yrs or older to win.
Chances to win will be determined by the total number of entries and contributions.
Employees of Rosemark Womencare Specialists, Riverbend Communications, and Kipper J Marketing, Inc. are not eligible.