Z103 Baby Bump Contest
Rosemark Women's Care Specialists is proud to sponsor this year's Z103 Baby Bump Contest!
We have a lot of fun prizes to give away with this years Baby Bump Contest including the nursery as the grand prize!
Again this year, the top 8 finalists will all win fun and exciting prizes shown below with the help of the Z103 DJs.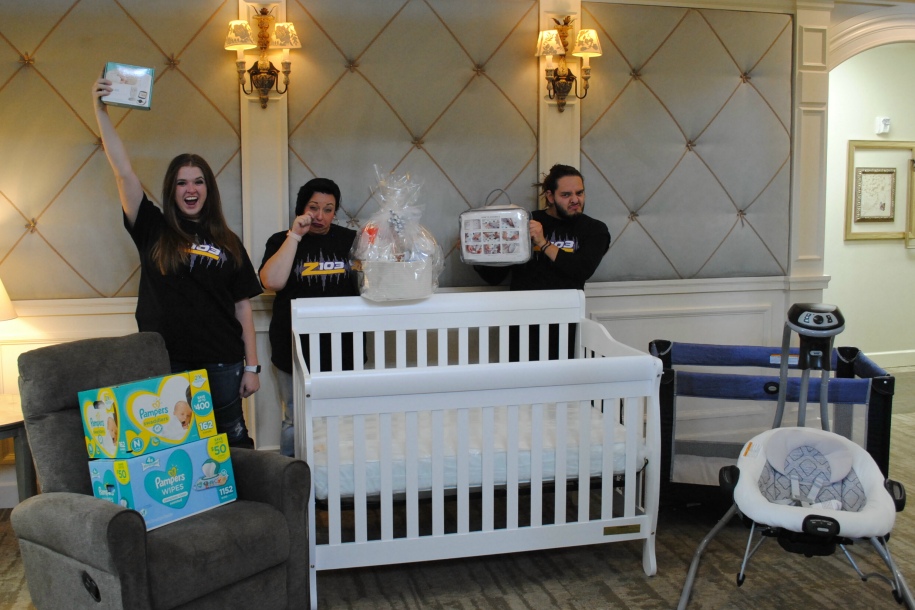 Overview
When you are pregnant, that lil' bump is so cute and adorable.  Z103 and Rosemark are teaming up to find the cutest bump around.
Participants upload a picture of their baby bump to the Z103.fm website by January 16, 2020.  The top 32 bumps will be selected and then public voting begins!
The mommy with Idaho's #1 Baby Bump will be awarded with the stuff she needs to complete a brand new nursery in her home.
To qualify to win, go to the Z103 home page and submit a photo of your baby bump!
Grand Prize – Crib, Swing, and Rocking Chair

The nursery includes a crib, swing and rocking chair featured in the photo below with Alisha, Katie Lee, and Jakoby from Z103.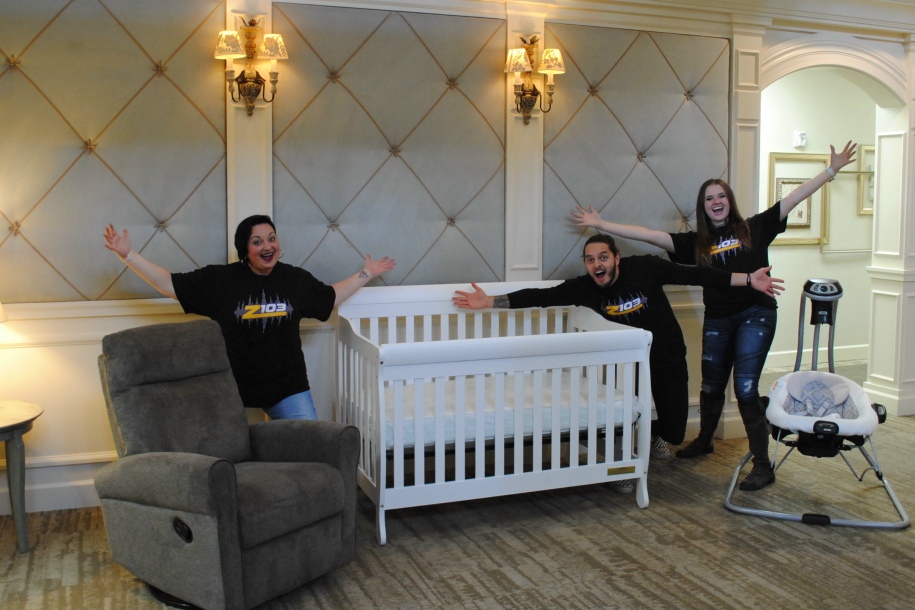 The crib crib has a full panel headboard and includes a mattress.  The swing is a multi-direction baby swing that allows you to always keep baby soothed and nearby.  The chair is a swivel rocker that we had a hard time keeping Jacoby out of!
Second Place – Baby Monitor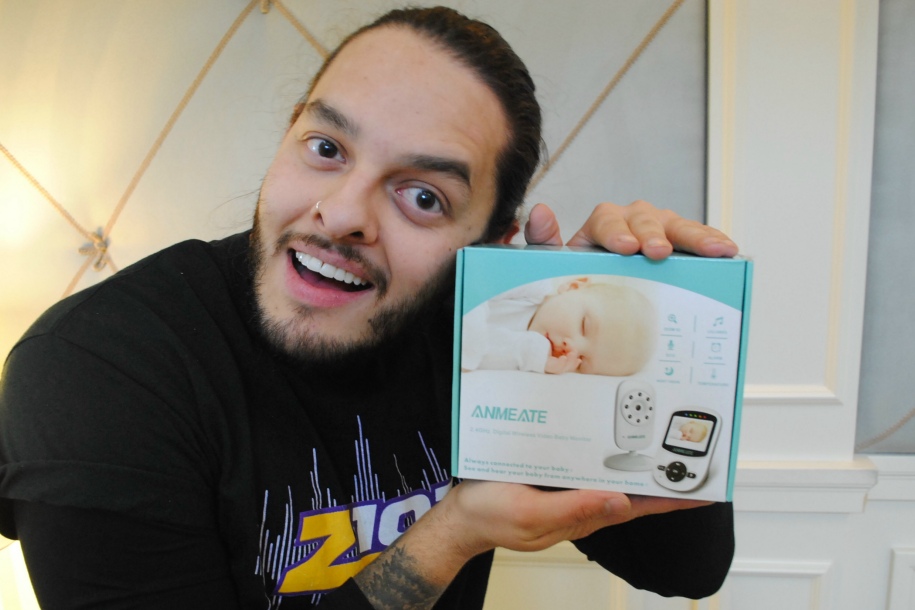 The digital color video monitor provides peace of mind, day or night.  As a parent, you want digital security and excellent picture quality to view your little one and this monitor does not disappoint. This monitor is equipped with awesome features so you'll be able to enjoy your baby's every smirk and coo.
Third & Fourth Place – Pack n Play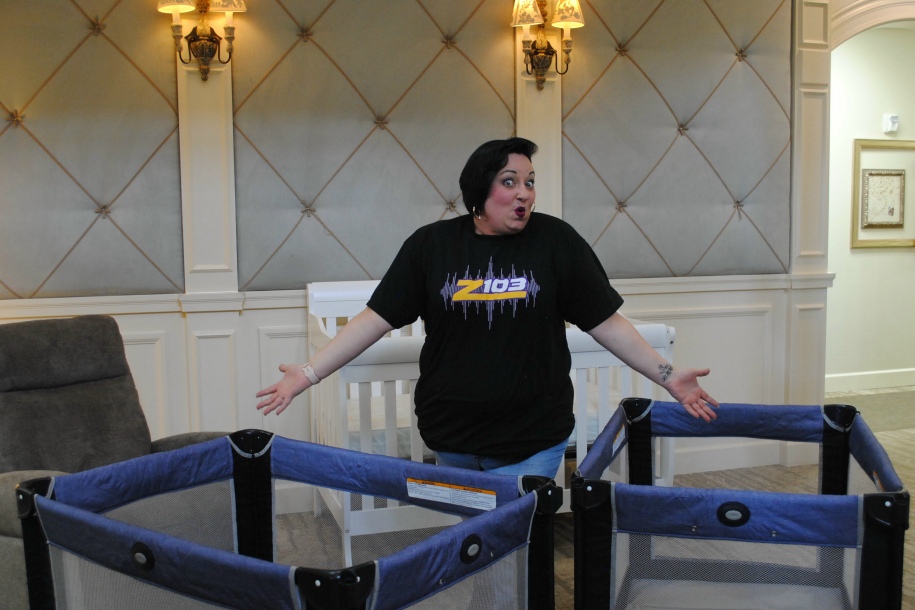 The pack and play sleeper and "playard" is a very popular and convenient portable piece of furniture when you are on the go.  So popular, we are providing two of these as prizes this year.
Fifth Place –  Ultrasound Photo or New Baby Photo Shoot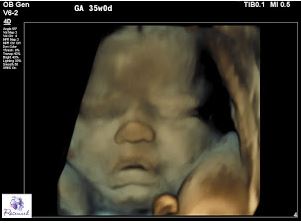 The sixth place winner will receive their choice of either a 3D/4D Ultrasound taken at Rosemark or a New-Baby Photo Shoot!
Sixth Place – Swaddler
The swaddler is a soft and cuddly wrap for your baby.  Keep your baby snuggled with this soft and comfortable swaddler.
Seventh Place – Diapers & Wipes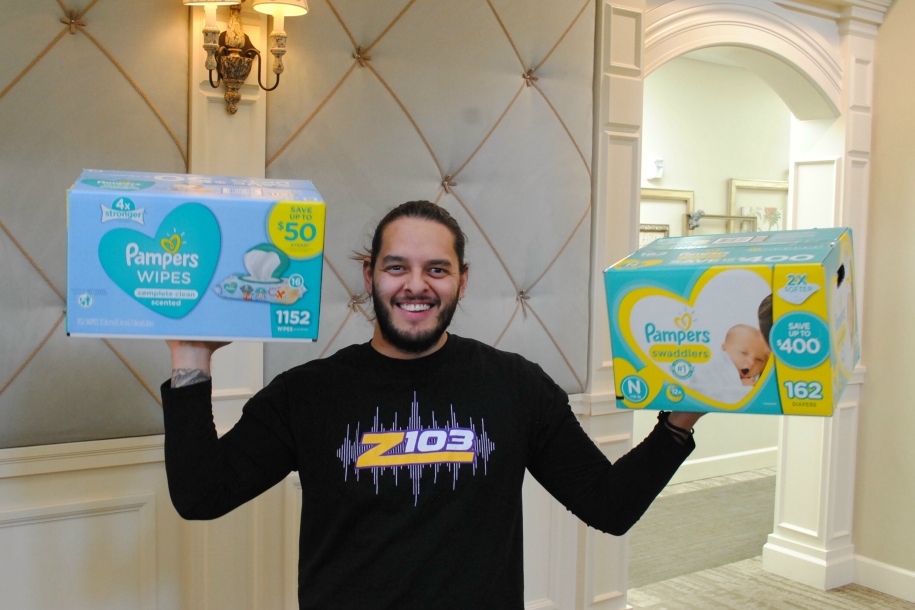 After the birth of your baby, get started with an ample supply of diapers and baby wipes. 
Eighth Place – Baby Gift Basket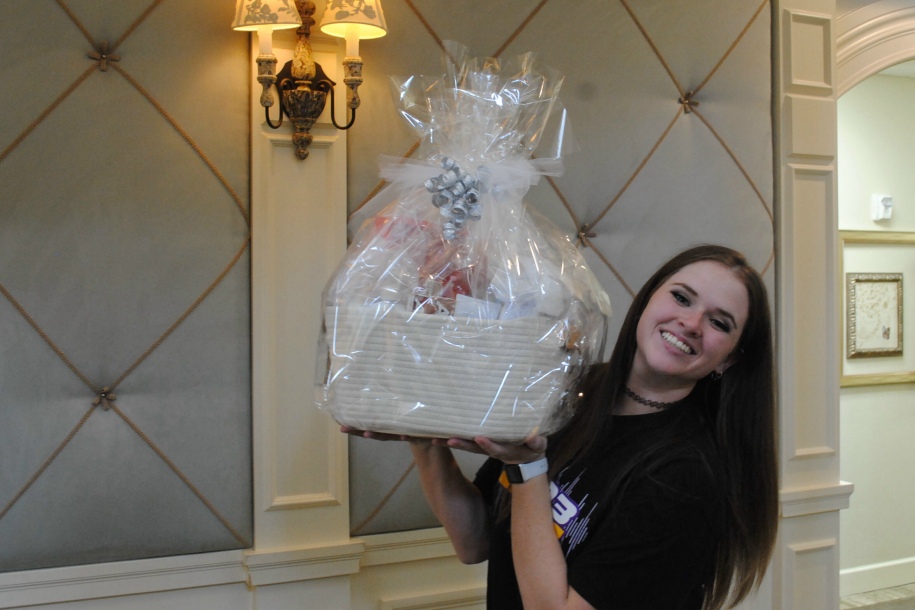 This gift basket is stuffed with an assortment of baby essentials.  You will love it!
Remember to Enter
For details of the Z103 Baby Bump Contest, go to the Z103 home page.   Submit a picture of your baby bump and make sure to tell all your family and friends to vote! 
Like us on Facebook and follow us on Instagram to monitor progress.