Employee Reaches 15 Year Milestone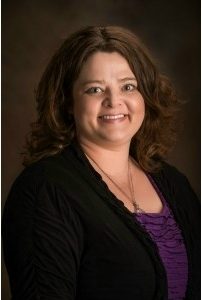 Idaho Falls, Idaho – Rosemark Women Care Specialists is thrilled to recognize Amber Masse, a certified family nurse practitioner who has reached the 15 year milestone of service with the obgyn practice.  Amber has worked in the medical field since 1998 and as a family nurse practitioner since 2002.   She joined the Rosemark obgyn practice in 2004.
Amber has extensive experience in trauma situations having worked in emergency rooms and urgent care clinics. She also has work with a variety of high-risk patients throughout her career. She is enthusiastic about working with women at Rosemark providing obstetric and gynecological care.
Amber also works with women with their reproductive health not only providing contraceptive care but also with those who suffer from infertility problems. Through her fellowship with the International Society for the Study of Sexual Health, Amber has received additional training and education in sexual health concerns for women of all ages. Amber is able to treat a variety of sexual health conditions including poor interest in sex, pain associated with sex and other pelvic pain and vaginal skin conditions.
For more information about Amber, visit her webpage.