A Non-Hormonal Gynecological Therapy Now Available to Menopausal Women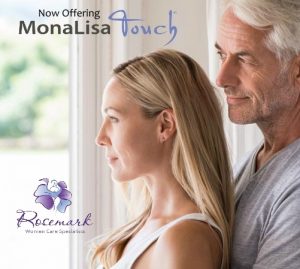 Idaho Falls, Idaho – Rosemark Women Care Specialists has invested in a new innovative treatment called MonaLisa Touch®.  The MonaLisa Touch® laser procedure is a non-invasive laser treatment for vaginal rejuvenation.
The MonaLisa Touch® treatment is used to relieve the symptoms of vaginal dryness, referred to as vaginal atrophy, due to menopause or other health conditions.  Another common cause of vaginal atrophy is the unfortunate side effect of chemotherapy treatments for women battling cancer.
MonaLisa Touch® laser treatment is FDA approved and is an effective non-hormonal therapy that delivers gentle laser energy into the vaginal wall.  The procedure stimulates a healing response and enhances collagen and moisture levels inside and outside the vaginal canal.
A spokesman for Rosemark states, "We are excited to bring this effective treatment into East Idaho and provide relief and rejuvenation to many women who suffer from its affects."
Learn more about MonaLisa Touch® at their website or call 208-557-2900.