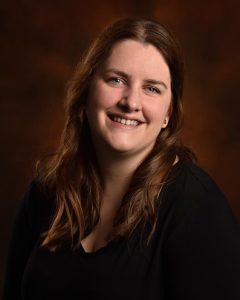 Idaho Falls, Idaho – January 26, 2020: Rosemark Women Care Specialists is pleased to announce the addition of Maddie Harris CNM, to their certified nurse-midwife team. The Rosemark certified nurse-midwives, reinforced by its board certified obgyn specialists, provide a stable and consistent practice for expectant mothers to rely on for pregnancy, childbirth and other gynecological concerns.
With an additional nurse-midwife, Rosemark Women Care Specialists is adding to their strong foundation of labor and delivery expertise and gynecological care. According to Jay Seedall, Executive Director of Medical Operations at Rosemark, "By adding Maddie to our team we provide more options for our patients and it adds more availability for our patients to schedule appointments."  Seedall adds, "Since we deliver babies at both EIRMC and Mountain View hospitals, adding Maddie gives us more coverage at both locations. After all, babies come at all times of the day and night!"
About Maddie Harris, CNM
Maddie graduated from Vanderbilt's dual nurse-midwifery and family nurse practitioner program. As such, she works with women not only through pregnancy and childbirth but also with gynecological heath care.  From pregnancy to menopause, Maddie is excited to work with women in any stage of life.
Maddie is passionate about patient education regarding healthcare and states, "I believe in the importance of empowering women to make informed decisions regarding their healthcare and that education is the foundation of all healthcare."  She is committed to patient education as she addresses their concerns regarding pregnancy, childbirth or any other gynecological concern.
Learn more about Maddie on her webpage.