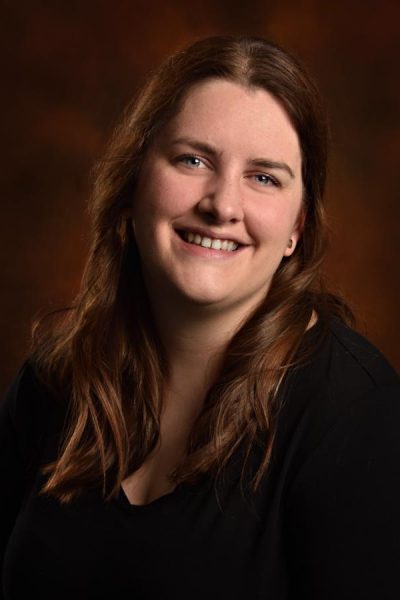 Maddie Harris – CNM, FNP
Qualification Highlights
College:
Vanderbilt University
– Master of Science Nurse
– Midwifery & Family Nurse Practitioner
Certifications:
NM – Certified Nurse Midwife
RN – Registered Nurse
BLS – Basic Life Support
NRP – Neonatal Resuscitation Program
ALS – Advanced Cardiovascular Life Support K2
MS – Electronic Fetal Monitoring Course
Affiliations:
American College of Nurse-Midwives
About Maddie
Maddie is a certified nurse-midwife and family nurse practitioner at Rosemark in Idaho Falls, Idaho. Maddie graduated from Vanderbilt's dual nurse-midwifery and family nurse practitioner program and joined the Rosmark team in September of 2020. She is excited to provide exceptional care for women throughout their pregnancy and delivery. As a family nurse practitioner, Maddie is also excited to help women with their gynecological healthcare and assist them with their overall health.
Maddie is passionate about patient education and enjoys spending time with patients to ensure all of their questions are answered and concerns addressed. She particularly loves teaching patients about their bodies and what to expect throughout pregnancy and childbirth.
Maddie looks forward to getting to know her patients and to work closely together with them to reach their health goals. From pregnancy to menopause, Maddie believes in the importance of empowering women to make informed decisions regarding their healthcare. She believes that education is the foundation of all healthcare and she is committed to her mantra to educate patients as she addresses their concerns and ultimately provides them with optimal healthcare.
Personal Background
Maddie grew up in Seattle as the second oldest of a large blended family that includes nine sisters and brothers. Maddie is no stranger to Idaho! Growing up, she spent a lot of time hiking and exploring the Idaho outdoors during the summer months at a family cabin. Her family is very close and they love to get together to play games and to cook huge, delicious meals.
Along with cooking and baking, Maddie loves to travel and has been to 4 of the 7 continents! She has not only traveled afar but has also lived in many places including Boston, Washington DC, Germany, the Netherlands and most recently Nashville.
After receiving her Bachelor's degree in Communication from Emerson College in Boston, she worked at an environmental nonprofit before returning to Seattle to pursue a career in healthcare. She took a job working at a birth center run by midwives and fell in love with women's healthcare! After two years running the daily operations and assisting in the delivery of countless beautiful babies, Maddie embarked on her next big adventure, moving to Nashville to start midwifery school at Vanderbilt University.
From her childhood, Maddie has always enjoyed caring for others and now even loves and cares for two rescue dogs. She is excited to be back in Idaho and is looking forward to a long, meaningful career at Rosemark where she can help women with pregnancy, childbirth and overall healthcare.
Certified Nurse-Midwives