Barbara J. Nelson, MD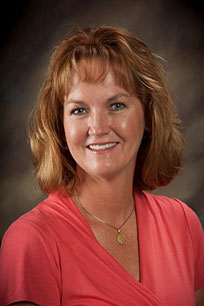 Qualification Highlights
Graduate School:

Master's in Public Health

Medical School:

Baylor College of Medicine

Residency:

Phoenix Integrated OB/GYN

Specialty:

Obstetrics and Gynecology

Board Certification:

Obstetrics and Gynecology

Publications:

Numerous publications and presentations

Research Studies:

Over 10 research studies

Expertise:

Infertility
Public Health
Osteoporosis in Women
Birth Control Options
Prenatal and delivery care
Aesthetics
Dr. Nelson is passionate about providing optimal care for women. Her focus is on elevating the quality of life for women and emphasizes the importance of maintaining well-woman exams. She loves to care for any woman and will assist with contraceptive care, premarital education and anything else from a urinary tract infection to the more complex surgical need. She is also impassioned to care of the prevention and treatment of the woman just diagnosed with breast or ovarian cancer.
Dr. Nelson enjoys treating patients with aesthetic services such as dermal injections Juvederm, Radiesse, Dysport, and Botox system.
Dr. Nelson is pleased to be associated with Rosemark which is a practice that can provide a wide variety of procedures.
Personal Background
Dr. Barbara Nelson is a native of Idaho Falls. She graduated from Idaho Falls High School and attended Ricks College. After graduating from Utah State University, she attended Baylor College of Medicine in Houston, TX. She specialized in ob/gyn and infertility in a residency program in Phoenix, AZ.
Dr. Nelson has also completed her Master's Degree in Public Health and serves on the board of the community health district. Additionally, she is on faculty at BYU-Idaho.
Dr. Nelson is a very active individual who enjoys training and participating in IronMan and marathon competitions. She is also a very talented pianist.
Her husband, Kevin, is from Shelley, ID and obtained a Master's Degree in Physical Therapy in Houston, TX. The Nelsons are proud parents of twin daughters.
Professional Affiliations
American College of Obstetricians and Gynecologist
American Medical Association
American Society of Sports Medicine
Idaho Medical Association
EIRMC (Eastern Idaho Regional Medical Center)

Staff Member
Invasive Procedure Committee

Mountain View Hospital Staff Member
BYU-Idaho Teaching Faculty
Eastern Idaho Public Health District (Vice Chairman, Physician Board Member)
Nelson has won several awards over the years and has served the medical and public communities in various leadership roles.