Amber Masse, FNP-C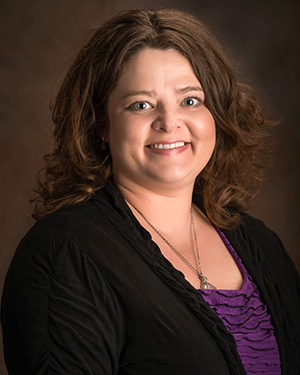 Qualification Highlights
College:

Fort Hays State University
Master of Science in Nursing
Fort Hays State University Bachelor of Science in Nursing

Certifications:

AANP – American Academy of Nurse Practitioners
AACC – American Association of Clinical Chemistry
Fellow — International Society for the Study of Sexual Health
APPN – Advanced Practice Professional Nurse (Idaho)
BLS – Basic Life Support (Instructor)
ACLS – Advanced Cardiovascular Life Support (Instructor)

Affiliations:

AANP – American Academy of Nurse Practitioners
NANPWH – National Association of Nurse Practitioners in Women's Health
IPA – Idaho Physician's Association
Idaho Falls Midlevel Network, Founder/Director
Sigma Theta Tau International Honor Society of Nursing
Amber has worked in the medical field since 1998 and as a family nurse practitioner since 2002. She has extensive experience in trauma situations having worked in emergency rooms and urgent care clinics. She also has work with a variety of high-risk patients throughout her career. She is enthusiastic about working with women at Rosemark providing obstetric and gynecological care.
As a family nurse practitioner, Amber works with patients to diagnose and treat patients with prescription medications and non-traditional therapies as deemed necessary. Amber provides disease management, prenatal health, mental health, weight management, dietary modifications and overall lifestyle and wellness care.
Amber also works with women with their reproductive health not only providing contraceptive care but also with those who suffer from infertility problems. Through her fellowship with the International Society for the Study of Sexual Health, Amber has received additional training and education in sexual health concerns for women of all ages. Amber is able to treat a variety of sexual health conditions including poor interest in sex, pain associated with sex and other pelvic pain and vaginal skin conditions.
Personal Background
Amber, a proud native of Kansas, who moved to Idaho Falls in 2003 with her husband Mark. She is a proud member of Sigma Theta Tau Honor Society, National Association of Nurse Practitioners in Women's Health, and co-founder of the Idaho Falls Midlevel Network.
Amber joined our staff at Rosemark in 2004 and enjoys helping women of all ages with all of their primary care needs and concerns. In fact, the ability to help women with everything from the common cold to hypertension attracted her to our clinic.
Amber enjoys spending time with her children, reading, and quilting.